Shannon Tierney named NWFL February Spotlight Athlete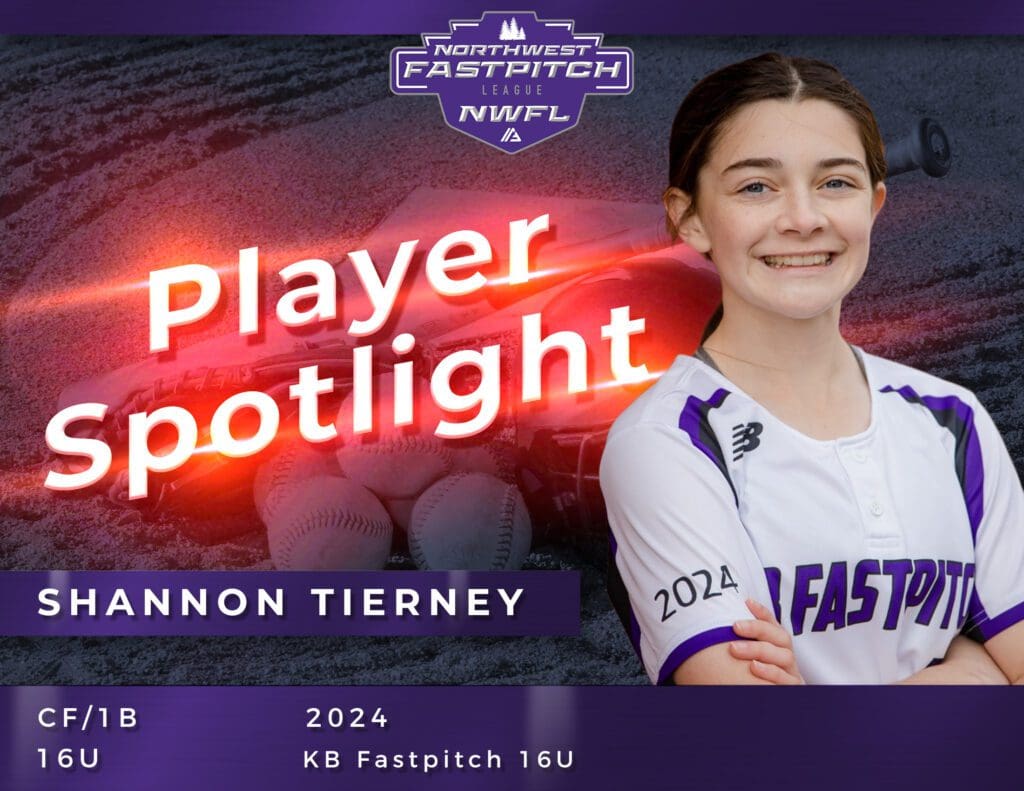 The Alliance Fastpitch and the Northwest Fastpitch League (NWFL) are pleased to announce Shannon Tierney as the NWFL February Spotlight Athlete. Tierney is a 2024 on KB Fastpitch and a sophomore at Inglemoor High School in Kenmore, WA. The lefty slapper is a diverse athlete playing center field and first base for coach Painter.
Shannon Tierney
Team: KB Fastpitch 16U
Pos:  CF/1B
Division: 16U
Stats: As a team, KB fastpitch boasts a team ERA of 3.645, team fielding percentage of .925 and team batting average of .321.
Softball Story (How did you get started?) – Tell us about you:
"I started playing T-ball at age 5 and quit for a year before I began playing little league," said Tierney. "I played Little League until I was 10 years old and that is when I joined KB Fastpitch. I have been with KB for 6 years now and I'm currently a sophomore at Inglemoor High School.  Last year during my freshman season, I started on Varsity and lead the team in batting average. Outside of softball, I also play on the varsity soccer team."
Favorite Softball memory:
"My favorite memory would have to be traveling to Las Vegas this past January with my team for the Best of the Best tournament. We went undefeated that weekend and it was one of the best tournaments we have ever played. It was a lot of fun being able to travel and spend time with my team and watching all of our off-season work pay off."
Coaches feedback:
"Shannon has been hitting lead-off for KB Fastpitch since 10u," said coach/manager Cody Painter. "She has also been playing in the 18u division in the USA 2022.  "Shannon is a lefty who has all the tools of a leadoff hitter. She hit .556 for the tourney with 2 RBIs, 3 runs scored and 6 stolen bases. She also added 2 outfield assists from center field. Shannon is a consummate leader on and off the field and in the classroom. No matter what sport she is playing she is the smartest player out there. She is a Sophomore at Inglemoor High School in Kenmore, WA and will graduate in 2024."